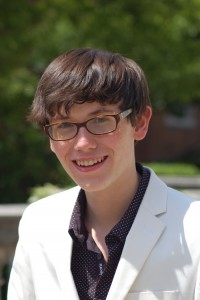 Piano Recital
Winner of the 2014 BBC Young Musician, Martin first impressed us in 2015 on seemingly the hottest night of the year, with a massive performance.
'Martin is a natural and powerful musician, he lives and breathes music'
. Nicola Benedetti.
Off stage Martin is relaxed, irreverent and witty but on stage he is totally committed to the interpretation and communication of his music. 
His programme includes: 
Bach Partita No. 2 
Schumann: Kinderszenen
Chopin: tbc
Beethoven Op.109 
www.martinjamesbartlett.com
Listen to Martin perform Bach
 Capriccio from Partita no. 2 here
Tuesday 26th June 2018 - 7:30pm
Tickets
Adult £15, Student £2
Sponsors: Mr and Mrs Michael Ryan, Mr and Mrs Peter Brook