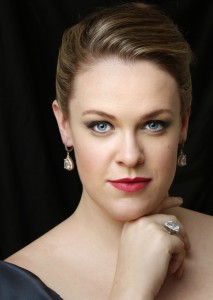 Song Recital with Sebastian Wybrew, Piano and Trish Knight Webb, Reader
A song recital with readings to celebrate the Lives and Loves of Women from both ends of the spectrum!  This recital includes the sublime Frauenliebe und Leben by Schumann.
British soprano Gemma Summerfield was winner of both First Prize and the Loveday Song Prize at the 2015 Kathleen Ferrier Awards, and the Jean Meikle Prize for a Duo together with Sebastian Wybrew at the 2017 Wigmore Hall International Song Competition.
Sebastian Wybrew is a renowned accomplished pianist, frequently to be heard on Radio3, and Trish Knight Webb is our renowned local thespian stepping from the shade of committee work back into the limelight!
www.gemmaloissummerfieldsoprano.co.uk
Listen to Gemma singing one of the Sibelius songs - Flickan
here
Wednesday 27th June 2018 - 11:30am
(Coffee served from 10.30am)
Tickets
Adult £10, Student £2
Sponsors: Dr and Mrs Colin Smith, Mrs Sally Mallinson
This concert is supported by the Countess of Munster Musical Trust
'A showstopper - pure vocal champagne'  
The Telegraph
PROGRAMME NOTES

Gemma Summerfield – Soprano
Sebastian Wybrew – Piano
Trish Knight-Webb – Reader
Schumann Frauenliebe und Leben
1. Seit ich ihn gesehen - Since I saw him
2. Er, der Herrlichste von allen - He, the noblest of all
3. Ich kann's nicht fassen, nicht glauben - I cannot grasp or believe it
Gallop Apace Shakespeare
What Fire is this Shakespeare
4. Du Ring an meinem Finger - Your ring upon my finger
5.. Helft mir, ihr Schwestern - Help me, sisters
6. Süßer Freund, du blickest mich verwundert an - Sweet friend, you gaze
7. An meinem Herzen, an meiner Brust - At my heart, at my breast
8. Nun hast du mir den ersten Schmerz getan - Now you have caused me pain for the first time
Beautiful lie the Dead Stephen Phillips
The Widow Wendy Cope
Sibelius
Vilse, Op.17
Flickan
Sen har Op.17
Down by the Sally Gardens
W.B.Yeats
Joan Hunter Dunne
John Betjamen
When I'm Old
Jenny Josephs
Mozart
Porgi Amor Bloody Men
Wendy Cope
Mistress Page
Shakespeare
Quilter - from Seven Elizabethan Lyrics
1. Weep You No More
2. My Life's Delight
3. Damask Roses
6. By a Fountain Side
7. Fair House of Joy