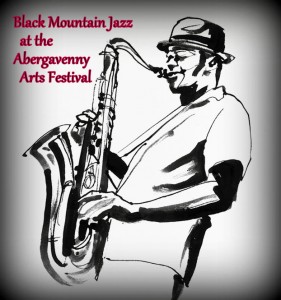 Abergavenny Arts Festival - Jazz Appreciation

Using video clips and sound tracks to demonstrate the story of jazz, Mike Skilton – who has held the reins of Black Mountain Jazz for over 11 years, bringing to Abergavenny a wealth of musicians from around the world – will be in conversation with Rhys Phillips, who until very recently hosted the hugely successful 'A Slice of Jazz' radio programme, with its world-wide audience.
Sit back and enjoy some of Mike and Rhys's favourite jazz influences from the past, the present and looking to the future of this important and influential music genre.

This session, which is the first of three hosted by Black Mountain Jazz as part of the Abergavenny Arts Festival programme, will last about 1hr 30mins.