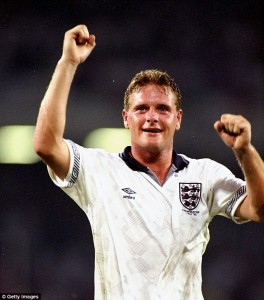 England, Newcastle United, Tottenham Hotspur, Lazio, Glasgow Rangers and Everton…Paul Gascoigne is without doubt one of the greatest footballers of our generation, a fantastic character and worldwide celebrity.At this unforgettable evening "Gazza" will talk about his career and life on and off the pitch in conversation with ex-professional rugby player turned TV commentator John Lebbon.Don't miss this great night of entertainment, hearing stories and tales from one of the UK's most colourful, well-loved football legends.The evening will include a full interview with also a Q n A with the crowd. He will also auction off a few items.
Date: Thursday 22 July 2021
Venue: Proact Chesterfield FC Stadium, Chesterfield
Time: 7.30pm (Gold ticket 6.15pm, VIP ticket 6.30pm and General ticket 7.30pm)
Prices: General entry £35
VIP entry £55 includes photo opportunity With Paul
Gold entry £100 photo opportunity With Paul and signed upgrade frame.
Prices plus booking fees