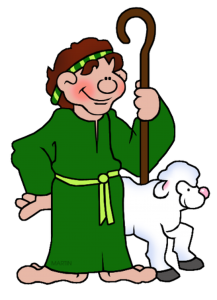 The Walk with St. Cuthbert is the perfect way to combine exercise, fresh air, camaraderie, and enjoyment of the beautiful Borders countryside and allows for individual and group fundraising within a well organised and supported event.
Transport is provided because of the narrow road access to, and the lack of parking at Channelkirk Church
Coach transport leaves from:
Melrose at 8.10am (free parking in the field at Annay Road)
Lauder Primary School at 8.30am
Oxton at 8.40am
** please let us know where you require to pick up the bus **
Walks starts 9am from Channelkirk Church, Near Oxton
St Cuthbert Walk Facts:-
•    Walk distance from Channelkirk Church to Melrose is 17 miles approx.
•    Option to walk shorter sections, finishing at either Lauder or Bluecairn.
•    Refreshments  available en route ( Lauder Primary School, Bluecairn and Annay Road)..        Toilets available at Channelkirk Church, Lauder Primary School, Bluecairn and Annay Road
•    Walk pack, including map, issued on departure from Channelkirk Church
•    An opportunity, if wished, to walk for your chosen charity or good cause.
The Walk finishes in Annay Road at Melrose rugby pitches, just over the Chain Bridge.
Dogs on leads welcome. Be aware that a short section of the route involves crossing land where there may be cattle with calves and caution needs to be exercised by walkers with dogs.
Price includes transport to the start (Channelkirk Church), water/fruit during walk and hot drinks & traybakes at finish.
NB: final walk details will be emailed 2 weeks before the event.  Please let us know if you do not receive them.  
Route Description
The walk from Channelkirk to Melrose follows well marked roadways, tracks and paths with some sections through open farmland.  Navigation is straightforward and will be marked by additional signage on the day.  Gradients are gentle to moderate and so there is little to concern a reasonably fit walker, however please consider your personal ability when deciding the distance that you wish to attempt.
Channelkirk to Lauder School
This section is an easy 6 mile walk with only very moderate inclines.
From Channelkirk Church the route follows a single-track tarmac road downhill to Oxton village.  After passing through the village walkers will join a disused railway track which is now converted to a well-maintained walking route.    There follows the only uphill gradient on this section again on a tarmac single-track road, approximately 0.5 mile on a gentle incline.  The route then re-joins the disused railway track for the final 2 miles into Lauder.
Lauder School to Bluecairn Farm
This section covers approximately 4 miles over open countryside and uphill most of the way.
The route leaves Lauder following the Southern Upland Way to the north of the golf course.  The first mile of this section follows a footpath up a moderate incline after which the route continues uphill on a gentler gradient over open farmland.  There may be livestock in some of the fields so care should be taken.  The final half mile is on tarmac road, and still uphill!
Bluecairn Farm to Melrose
The final 7 miles section follows rough track, open farmland, tarmac and footpath over undulating and then downhill ground.
From Bluecairn the farm track is stony and in wet weather can have muddy sections.  After a couple of miles, the route diverts across farmland, again there is the possibility of livestock in some fields.  The path then descends gradually over 2 miles via footpath and tarmac road to the River Tweed where the riverside footpath is followed.  The final stretch crosses the chain footbridge over to Melrose then along tarmac to the Annay Road rugby pitches.  
Historical Context:
St. Cuthbert was born around 630AD. There is some dispute as to where - possibly near Dunbar, though another history has his birthplace in Ireland.
There is much more agreement that it was while working as a shepherd boy on the hills around the present day village of Oxton that he had a vision of the soul of Bishop Aidan of Lindisfarne being carried to heaven by angels. He later found out that Aiden had died that night, and this experience moved him to enter monastic life at Melrose Abbey.
Tradition has it that the Church of Channelkirk is built on the site of his revelation.
It is believed that there has been a building of worship on that site since the 7th or 8th centuries and it was originally the Church of St. Cuthbert.
Cuthbert is the "childe" ( the Scots form is "chiel") in Childerschirche which is the ancient name for the Church and the parish.
Cuthbert was famed for his piety and simplicity and this led to him being appointed  Prior of Melrose in 664
In  around 665 he moved to Lindisfarne as Prior and as such he travelled widely as a missionary over the South of Scotland and North of England.
He was made Bishop of Lindisfarne in 684 but resigned in 686 and became a hermit on one of the Farne Islands.
He died in 687 and is buried in Durham Cathedral.
There already exists a long distance footpath between Melrose and Lindisfarne called St. Cuthbert's Way, however the Walk on June 6th from Channelkirk Church to Melrose is an opportunity to walk the "first steps" of the amazing life journey which the young shepherd boy made.
 We are now finalising transport arrangements  
 Please read the following carefully:-  
•    For safety reasons, poor vehicular access and very limited parking at Channelkirk Church, walkers will be transported by free coach to the start point of the walk.  
•    Please arrive in good time to be checked onto the coach
•    The coaches will LEAVE
o    Annay Road, Melrose at 0810hrs
o    Lauder Primary School at 0830hrs, Allanbank Gardens, Lauder TD2 6AD There is parking at the school if required. Please do not park on the school access road; this causes significant difficulty for the coach drivers in manoeuvring their vehicles.
o    Oxton at 8.40am, past the Tower Hotel on the cemetery road.
NB – MAKE SURE YOU HAVE BOOKED SEATS ON THE COACH ON LINE, FROM MELROSE, LAUDER OR OXTON. (or phone Border Events if this is a problem – 01750 725480)
Registration and the issue of walk documents will start from 9am at Channelkirk Church.
•    Free fruit will be available at Lauder and Bluecairn.  
•    Water – with the aim of cutting down on plastic bottles, this year walkers are encouraged to bring their own bottles – there will be top up water supplies at Lauder School, Bluecairn and at the finish.
•    Hot drinks and tray bakes will be provided at the finish line at Melrose.  
•    Toilet facilities will be available at Channelkirk Church, Lauder Primary School, Bluecairn and Annay Road.
Please note!   There is NO transport provided from the end of your Walk.  Please make your own arrangements for your return home.
Be aware that a short section of the route involves crossing land where there may be cattle with calves; therefore caution needs to be exercised by walkers with dogs.
Please dress appropriately remember "There's no such thing as bad weather, just the wrong clothing".
Do you have a Walk Goal?
The full Walk from Channelkirk Church to Melrose (Annay Road, Rugby Pitches) is 17 miles, but we are aware that not everyone will walk the full route.  If you intend to finish your walk at Lauder or Bluecairn then please let us know.  This is for your safety so we can account for all our walkers at the end of the day.
We do understand that your decision may depend on weather conditions, or how you may feel, on the day.  
Before you walk please familiarise yourself with the Scottish Outdoor Access Code found at outdooraccess-scotland.com – section 3 is the most relevant
Finally, we hope that you really do enjoy taking part in this walk as you retrace some of the "first steps" of the amazing life journey to Sainthood made by Cuthbert, the young shepherd boy from Channelkirk!
Date: Saturday 6th June
Venue: Channelkirk Church, Nr Oxton
Time: 9am
Tickets: Early Bird Registration (before 18th May):  £15 adults, £5 under 16, £30 family
(Late applications: £20 adults, £5 under 16, £40 family)