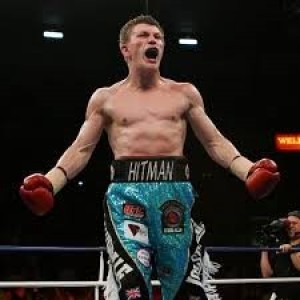 Ricky really needs no introduction. With an impressive record of 48 fights, 45 wins and 32 knock outs, he is widely recognised as the most loved and the most recognised British Boxer of all time.
During his career, Ricky fought in front of huge crowds including 55,000 at the Ethiad Stadium against Juan Lazcano and who can forget 2007 when over 20,000 Hatton fans travelled to Las Vegas to watch his battle against Floyd Mayweather? Almost 10 years since that fight you can relive the great man's career at this unique event.
Ricky always delivers a fantastic speech and it has to be heard to be believed. Starting at the beginning of his career the HITMAN takes you through it all, almost as if you were there with him. It is honest, sometimes blunt but very funny whilst leaving nothing out.
After his speech the audience will have the chance to ask Ricky about his career in and out of the ring when we host a Q & A with our compere former professional Rugby League player now comedian John Lebbon.
Date: Friday 29 March
Times; Gold tickets 6.15pm, VIP 6.30pm and General 7.30pm
Venue: Swindon Mecca, Swindon
Prices:
General Ticket £30,
VIP £50 Includes Professional photo printed out on the night
Gold Tickets (30 available)
£100 Includes Professional photo in frame, priority seating, free Item that will be signed. Plus booking fees