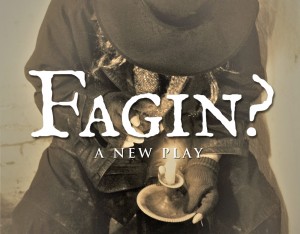 A brand new play by acclaimed direcor and playwright, Simon Downing.
Who was Fagin? Was he the Fagin in Dickens' Oliver Twist? Was he the Fagin in Oliver! the musical? Was he based on a real-life character? Join Fagin as he reviews his situation during his final night in prison before being hanged. As madness envelops him, he is 'visited' by some old acquaintances. Find out who he really was and how he ended up as one of the best known, yet unknown, of Dickens' characters.  
"This powerful new play gives a fresh twist on Dicken's criminal Fagin."
"Deserves to become an eventual classic... you would be a fool to yourself to miss it."
"Thrilling. Powerful. Dynamic."
Think you know Fagin? Think again.Sat 23 Nov 2019
8pm
£17 All tickets
PLEASE NOTE There is no booking fee for this event. Wheelchair spaces are available but subject to availability. Patrons with wheelchairs MUST book tickets by telephone at least three weeks prior to the date of the event.