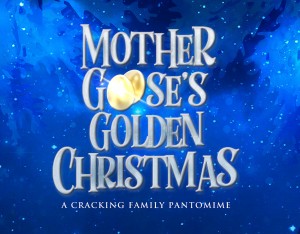 Ad Hoc Players proudly present this magical pantomime. Follow a host of classic fairy tale characters as they pursue a life of excitement and adventure. 
In a far away land of snowy mountains, deep dark forests and gigantic castles, the Famous Five, Little Jack Horner, Bo Peep, Little Miss Muffett, Little Tommy Tucker and Little Polly Flinders are getting ready for a Christmas with Mother Goose in their Book House. The trouble is, they're all getting a bit bored of sitting in corners, looking after sheep, running from spiders, singing for their supper and putting the kettle on! They want a life of excitement and adventure, and if that means battling big bad wolves and a giant, so be it! Join our unlikeliest of heroes on their mission to save a magical Goose and make it back home to the book in time for Christmas!
Perfect festive entertainment for all ages, MOTHER GOOSE'S GOLDEN CHRISTMAS is a family musical like no other.
Thu 9 - Sat 11 Jan 2020
8pm (2pm Sat mat)
£15 (£13 Conc.)
PLEASE NOTE There will be no booking fee for this event. Wheelchair spaces are not currently available.