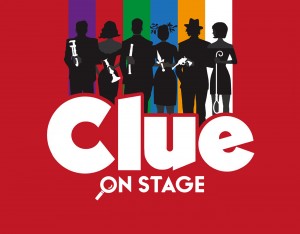 "Fast, furious and funny!" - The Inquirer
"A dizzy, stimulating joy that makes it a whole lot of fun. It's a game that's definitely worth playing." - DC Metro

On a dark and stormy night, six unique guests, a butler and a maid, assemble for a dinner party at the home of Mr. Boddy. When their host turns up dead, it is clear that no one is safe! Soon the guests are racing to find the killer as the body count stacks up.
This uproarious new comedy is based on the popular 1985 Paramount movie, starring Tim Curry, Michael McKean and Christopher Lloyd and inspired by the classic Hasbro board game. 
Murder and blackmail are on the menu but was it Mrs. Peacock in the Study with the Knife? Or, perhaps Colonel Mustard in the Library with the Wrench? It's the whodunit that will leave both cult-fans and newcomers 'dying' of laughter.
A madcap comedy whodunit that will keep you guessing - and laughing - to the very end.Wed 16 - Sat 19 Sep 2020
Time
Evenings 8pm (Matinee Sat 2pm)
Tickets
£16 Full price
|
 £13 Conc.
Running Time
2hr 15mins
Age restrictions
6+
PLEASE NOTE There will be no booking fee for this event. Wheelchair spaces are not currently available.