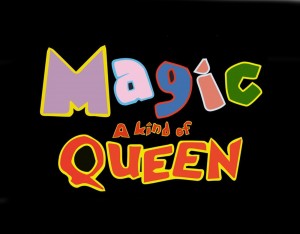 Widely regarded as the finest tribute to Queen, MAGIC - A KIND OF QUEEN, are coming to the Brookside Theatre this March in an electrifying show that celebrates the music of unarguably the greatest rock band in the world.
Magic has been entertaining with their live show for more than 20 years, performing all the Queen favourites, Bohemian Rhapsody, Don't Stop Me Now, A Kind Of Magic, Under Pressure, We Are The Champions to name just a few. With a loyal fan base that keeps on growing, new generations of music lovers have the opportunity to hear their favourites performed live as Magic take the audience on a musical journey through the history of world's best-loved rock band.
Magic have wowed audiences in Hong Kong, America, the Middle East and throughout Europe. Closer to home, they have performed twice at the world-famous London Palladium, as well as in countless other theatres and concert halls throughout Britain.

Magic creates all the excitement of a Queen live show, guaranteed to "rock you".
"A superb show." – Jim Jenkins, Queen Biographer
"Magic are a brilliant band." – Jackie Smith, Official Queen Fan Club Secretary

Thu 5 Mar 2020
Time 8pm
Tickets £25 All tickets
Running Time 2hr 20mins
Age restrictions 6+
PLEASE NOTE There will be no booking fee for this event. Wheelchair spaces are not currently available.