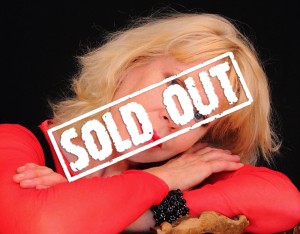 A very special evening with award-winning singer songwriter Hazel O'Connor joined here by Clare Hirst (Bellestars, Communards, David Bowie) on sax and Sarah Fisher (Eurythmics) on keyboards. The superb blend of the three voices and stunning musicianship adds a sweet touch of class to their vibrant performance. Live onstage, her unforgettable songs from the iconic film Breaking Glass, which recently celebrated its 35th anniversary, including
Eighth Day, Will You, Big Brother, If Only
and more seem even more relevant in our present times.
Expect a soulful introspective dip into Hazel's stunning portfolio, the old and the new. A sumptuous night of some of the greatest songs of the 20th Century delivered with passion and fire. With a special Meet & Greet immediately after the show you're in for a treat! Unmissable, book early!
Wed 8 Mar 2017
8pm
£20 All tickets
PLEASE NOTE There is no booking fee for this event. Wheelchair spaces are available but subject to availability. Patrons with wheelchairs MUST book tickets by telephone at least three weeks prior to the date of the event.