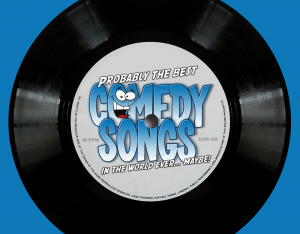 The Brookside Theatre is proud to welcome back the incredibly talented, Pat and Dave of Isosceles in their hilarious tribute to the best comedy songs ever written.
An evening of unremitted laughter featuring the greatest comedy songs ever written from the likes of Tom Lehrer, Monty Python, Peter Cook and Dudley Moore, Lonnie Donegan, Bernard Cribbins, Richard Digance, The Goons, Kenneth Williams, Benny Hill, Noel Coward, George Formby, Flanders and Swan and many, many more. On top of all that, Pat and Dave will perform versions of Elvis Presley and Righteous Brothers hits as you have never heard them before as well as unique renditions of
American Pie, Bridge Over Troubled Wate
r and
Don't Cry For Me Argentina
... you have been warned! Pat and Dave will attempt all of this with just the aid of a piano and whatever talent they can muster.
If you are looking for a serious dramatic evening then this is not for you… If you prefer to see grown men having fun at their own expense - and maybe yours - then book now for this side-splitting treat.
For more information visit www.isosceles.biz.
Reviews
"Masterful... An evening of consistent laughter"
- Time Out
"An exceptional gift for comedy that had us rolling in the aisles"
- The Scotsman
Fri 3 Mar 2017
8pm
£15 (Concessions £13)
PLEASE NOTE There is no booking fee for this event. Wheelchair spaces are available but subject to availability. Patrons with wheelchairs MUST book tickets by telephone at least three weeks prior to the date of the event.