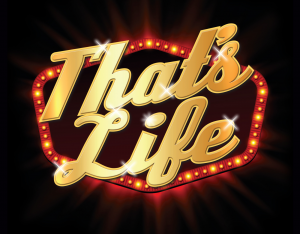 THAT'S LIFE is a brand new theatre production celebrating the life and music of one of the 20th centuries greatest icons, Frank Sinatra.

The authentic show takes you from his first early recordings with the big bands, his rise, fall and the women, notorious connections and collaborations that assured his rise again to international stardom, in a spectacular career spanning 70 years.

Frank Cognoscenti assumes the persona of Frank down to the finest detail being a natural body double with blue eyes and the uncanny ability to convey the most subtle vocal nuance when interpreting the classic torch songs and the swagger of the Vegas years - all with a dry and mischievous sense of fun honed from years of performing the Sinatra songbook to audiences worldwide.

The concert includes a specially arranged collection of his biggest hits including I've Got You Under My Skin, Fly Me to the Moon, Come Fly with Me, My Way and New York New York alongside stunning and captivating set piece recreations of other pivotal collaborations, tours, TV specials and landmark concerts rarely heard in mainstream productions, from Count Basie, Louis Armstrong, Antonio Carlos Jobim, Red Norvo, Rod McKuen and more.

Thu 23 Mar 2017
8pm
£20 All tickets


PLEASE NOTE There will be no booking fee for this event. Wheelchair spaces are available but subject to availability. Patrons with wheelchairs MUST book tickets by telephone at least three weeks prior to the date of the event.