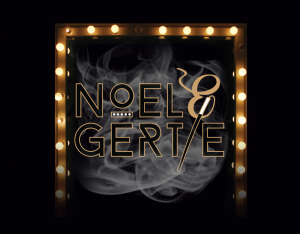 ****
- What's On Stage
"I love criticism just so long as it's unqualified praise," Noel Coward once said.
NOEL & GERTIE is a love story devised by Sheridan Morley from the letters and diaries of two of the best-loved performers of the Twentieth century; Noel Coward and Gertrude Lawrence. Featuring songs and scenes from shows including
Privates Lives
and
Blithe Spirit
, this beautifully set and immaculately executed production by Matthew Townshend, takes a perfectly-orchestrated trip down memory lane.
Ben Stock and Helen Power are playing the title roles. Between them they have appeared in leading roles in musicals across the country and in the West End with credits such as Sunset Boulevard, Salad Days, Chitty Chitty Bang Bang, Chess, Beauty and the Beast,Thoroughly Modern Millie and Hello, Dolly to their names. Musical direction is by Steven Edis and piano accompaniment is provided by Jonathan Lee.
Fri 7 Apr 2017
8pm
£18 (Concessions £16)
PLEASE NOTE There will be no booking fee for this event. Wheelchair spaces are available but subject to availability. Patrons with wheelchairs MUST book tickets by telephone at least three weeks prior to the date of the event.