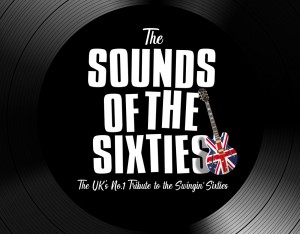 The UK's No.1 Tribute to the Swingin' 60's, starring The Revolvers.

Think back to an era when Rubber Soul and Revolver by The Beatles were high in the UK charts, the Mini was the car to have – as was the skirt – and great music filled with guitars and harmonies could be heard from most radios.

Now come back to the present day – The Mini car has just celebrated its 50th birthday and is still going strong; The Beatles' albums have just been re-released and The Revolvers are bringing the great music of the 60's back to life recreating the youthful look and the hits from your favourite 60s artists with THE SOUNDS OF THE SIXTIES.

Suited and booted, The Revolvers are an energetic tribute to the lost decade of the 60's, faithfully recreate songs from artists such as Small Faces, The Kinks, The Beatles, The Who, Spencer Davis Group, The Rolling Stones and many more! This musical extravaganza catalogues the classic hits from the era that revolutionised modern music. The energy, enthusiasm and accuracy of these four musicians will guarantee to get feet tapping and audiences dancing in the aisles! From the fashions worn to the instruments played, THE SOUNDS OF THE SIXTIES provide the most authentic 60's experience in the UK, 100% live.

Fri 11 Aug 2017
8pm
£17 All tickets


PLEASE NOTE There is no booking fee for this event. Wheelchair spaces are available but subject to availability. Patrons with wheelchairs MUST book tickets by telephone at least three weeks prior to the date of the event.