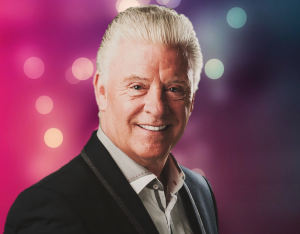 Derek Acorah is one of the foremost names in the world of Psychic Phenomena, as well as a celebrity, author and performer like no other. The pioneer for Spiritualism and Mediumship on television, he is arguably the world's most renowned Spirit Medium having demonstrated to many hundreds of thousands of people in theatres throughout the UK. Where Derek goes, others follow.
Derek's television career dates back over fifteen years when he became the first medium ever to demonstrate live on air and without the benefit of an edit suite on a weekly basis bringing hope and comfort to the viewing public.
Here is your chance to experience this very special event.
Evenings of Mediumship are not scientifically proven and are presented for educational and entertainment purposes only.
Thu 28 Sep 2017
8pm
£20 All tickets
PLEASE NOTE There will be no booking fee for this event. Wheelchair spaces are available but subject to availability. Patrons with wheelchairs MUST book tickets by telephone at least three weeks prior to the date of the event.