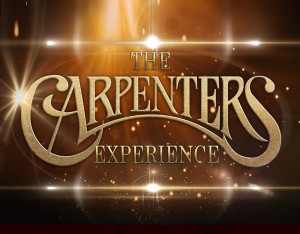 ​Throughout the sensational 1970's and into the 1980's few bands have left such an indelible mark on the lives of those that listen to their music… THE CARPENTERS EXPERIENCE are Europe's No.1 tribute to one of the most successful pop acts in music history.
With 12 studio albums, 2 live albums, 46 singles and countless awards to their name, The Carpenters' music has touched the lives of millions around the world for generations. This is the definitive concert celebrating the lives, careers and timeless repertoire of siblings, Karen and Richard Carpenter and features the incredible vocal talents of lifelong fan, Maggie Nestor, backed by her outstanding 8-piece orchestra.
THE CARPENTERS EXPERIENCE
uniquely and accurately capture the sights and sounds of The Carpenters in an unforgettable show that features all of the classic hits,
(They Long To Be) Close To You, Superstar, Yesterday Once More, We've Only Just Begun, Top of the World, Rainy Days and Mondays, Solitaire, Goodbye to Love
and many more.
Fri 17 Aug 2018
8pm
£18 All tickets
PLEASE NOTE There will be no booking fee for this event. Wheelchair spaces are available but subject to availability. Patrons with wheelchairs MUST book tickets by telephone at least three weeks prior to the date of the event.