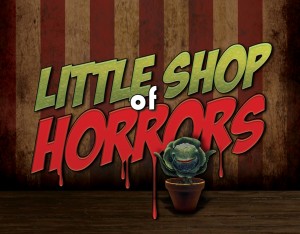 For the misfits of Skid Row, life is full of broken dreams and dead ends. But there's hope on the horizon for flower shop assistant, Seymour, when he discovers a mysterious new plant with killer potential. Expect the unexpected as the Brookside Theatre present a brand new, high-octane version of this classic cult musical.
Seymour is secretly in love with his co-worker Audrey and will do anything to get her attention and gain her affection. When he stumbles upon an unusual and exotic plant with a macabre craving, which he affectionately names Audrey II, life as he knows it will never be the same. Will his newfound fame and fortune win the attention of kind, sweet, delicate Audrey? Just how far will he go to get the girl of his dreams? 
Featuring an incredible score from the legendary Alan Menken - best known for his numerous Walt Disney film scores -  
LITTLE SHOP OF HORRORS
 is one of the longest running Off-Broadway shows and most popular cult films of all time. 
Fuelled by Faust and fertilizer,
 LITTLE SHOP OF HORRORS
 is a charming, kooky and hilarious 1950's musical sci-fi spoof. Feed your need for musical hilarity with this delicious gem, but whatever you do... DON'T FEED THE PLANT!
Wed 20 - Sat 23 Feb 2019
8pm (2pm Sat mat)
£18 (£15 Conc.)
PLEASE NOTE There will be no booking fee for this event. Wheelchair spaces are available but subject to availability. Patrons with wheelchairs MUST book tickets by telephone at least three weeks prior to the date of the event.