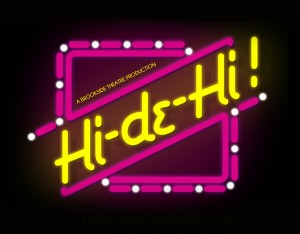 '
★★★★★ 
If you're looking for a fun stroll down memory lane this is the show for you!' – The Live Review
 
The Brookside Theatre are excited to bring this much-loved, BAFTA-winning BBC sitcom to the stage this Summer!
It's 1953 and the start of a new season at Maplin's Holiday Camp. Founder, Joe Maplin, has announced plans to set up a camp in the Bahamas and needs female yellowcoats to go and work there… the annual "Miss Yellowcoat" competition will decide who. Imagine the rivalry! Camp cleaner Peggy, meanwhile, is thrilled at the prospect of a vacancy for a new yellowcoat and tried to convince Entertainments Manager, Jeffrey that she is the ideal candidate for the job. Ted is forced to employ numerous money-making schemes when his ex-wife turns up at the camp with a bailiff in tow and Yvonne and Barry Stuart-Hargreaves send the rumour mill into its usual overdrive when Gladys is overheard escorting Jeffrey into his chalet late one evening.  
Will chalet maid Peggy achieve her burning ambition to become a yellowcoat? Will Gladys capture her boss's heart? Will that rogue Ted ever stop trying to scam the campers? Whatever happens, don't be late for the knobbly knees contest in the Hawaiian Ballroom!  
So roll your sleeves up, put your hanky on your head and join us for a nostalgic and hilarious trip down memory lane, with a show that is guaranteed to have audiences laughing… the Summer party of the year.  
'... funny, warm, light hearted comedy [that] is true to the original in every sense … perfect light entertainment!'
Break A Leg
' ... would have earned the approval of old Joe Maplin himself.'
The Journal 
'...a great, light-hearted and uplifting play and the actors were exquisite.'
North East Lifestyle Magazine 
Wed 5 - Sat 8 Jun 2019
8pm (2pm Sat mat)
£16 (£13 Conc.)
PLEASE NOTE There will be no booking fee for this event. Wheelchair spaces are available but subject to availability. Patrons with wheelchairs MUST book tickets by telephone at least three weeks prior to the date of the event.