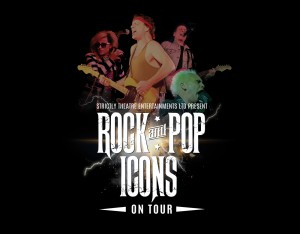 An explosive new show featuring four of Europe's No.1 tributes to some of the biggest rock icons of the 70's and 80's; Blondie, Bruce Springsteen, Billy Idol and Bryan Adams!
This high-energy, live concert promises to take audiences on a nostalgic, musical journey, combining and celebrating the hits and electrifying showmanship of some of the greatest performers in rock history who, between them, boast 7 UK No.1's, 28 UK Top 10's and an unequalled string of awards and acolades. The show features a host of such classic hits as
Heart of Glass, Born In The USA, White Wedding, Summer of '69, Call Me, Hot In The City, Dancing In The Dark, Rebel Yell, (Everything I Do) I Do It For You, Mony Mony
and many, many more.
An unforgettable celebration of two decades of classic rock anthems, guaranteed to have audiences on their feet and screaming for more.
Fri 5 Jul 2019
8pm
£18 All tickets
PLEASE NOTE There will be no booking fee for this event. Wheelchair spaces are available but subject to availability. Patrons with wheelchairs MUST book tickets by telephone at least three weeks prior to the date of the event.