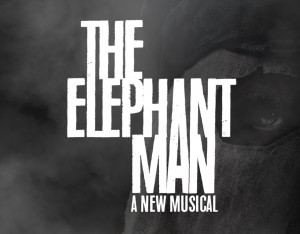 "'Tis true, my form is something odd
but blaming me is blaming God
Could I create myself anew
I would not fail in pleasing you."
Inspired by the extraordinary life of an exceptional man,
THE ELEPHANT MAN
is an unforgettable and compelling new musical based on the true story of Joseph Merrick, whose horrifying deformity provided his haunting moniker, branding him as a 'freak' mercilessly displayed to the ghastly delight of a Victorian audience.
From his working-class beginnings, through the workhouses, music halls and freak shows that punctuated 19th Century culture and society; to his time at the London Hospital and his friendship with renowned Whitechapel surgeon, Dr Frederick Treves,
THE ELEPHANT MAN
explores the man behind the legend. As Merrick is introduced to London society, he slowly evolves from an object of pity to a favourite amongst the gentry and literati but can he ever realise his ultimate dream, to live life like every other man or will normality prove impossible?
With a powerful score by Christopher Weeks and captivating book by award-winning playwright, Jai Sepple,
THE ELEPHANT MA
N is a moving story of extreme courage, determination and human dignity.
Wed 30 Oct - Sat 2 Nov 2019
8pm (2pm Sat mat)
£18 (£15 Conc.)
PLEASE NOTE There will be no booking fee for this event. Wheelchair spaces are available but subject to availability. Patrons with wheelchairs MUST book tickets by telephone at least three weeks prior to the date of the event.