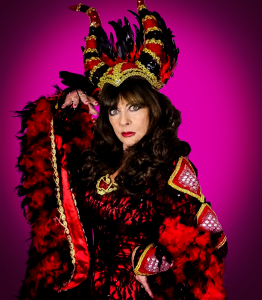 Don't get caught snoozing this Christmas as pantomime comes to the Castleford Civic Centre in a spectacular production of SLEEPING BEAUTY starring Allo Allo and Emmerdale's Vicki Michelle MBE!
This professional production follows the story of Princess Rose, who after pricking her finger on a magic spinning wheel, is placed under a curse, forcing her to sleep for 100 years. 
Join Rose and her friends Muddles the Jester, Nanny Nora and King René in their attempts to rescue the Kingdom from the wicked Carabosse. Will the Princess be saved?  Will Nanny Nora find true love?  Who will outwit Carabosse and foil her vile plans? Find out in the ultimate magical pantomime adventure! 
With magic, singalong tunes,  stunning dance routines, dazzling costumes and laugh-out-loud jokes, make SLEEPING BEAUTY the pantomime of your dreams and book your tickets now! 
FURTHER CASTING TO BE ANNOUNCED SOON!Running Time:
 Approx 2 hours and 20 minutes including an interval
Thursday 20th to Monday 24th December 2018 Tickets 
Standard: £16.50 to £23.50
Concessions: £14.00 to £21.50