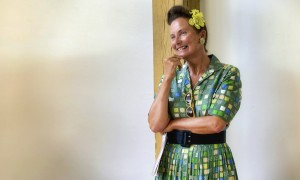 Katrina Naomi went from being expelled from school at 15, who thought poetry was elitist and boring, to becoming a prize-winning poet. Katrina thinks now poetry can be for everyone. So what's changed? How did she become a poet? Katrina will be talking about her writing journey and life, plus a Q&A. 
Friday 29th July at 14:30-15:15
Ticket: Pay what you can 
Suggested ticket price (which can be paid as a donation): £5

This year's 'pay what you can' programme is highly subsidised by our funders - most especially the Arts Council. All events (except workshops) are free, but if you are able to support our work by making a donation at checkout we would be really grateful.