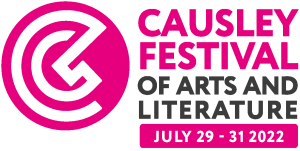 Head to the Guildhall in Launceston Town Hall for a screening of an interview between Sunday Times bestselling author Patrick Gale and Trust Chairman Ian Tunbridge. Ian and Patrick discuss Mother's Boy (Patrick's latest novel based around Charles Causley's life), Charles himself, Charles' mother Laura and the work of the Trust. 
Saturday 30th July at 18:30-19:15 
Tickets: Pay what you can Suggested ticket price (which can be paid as a donation): £5

This year's 'pay what you can' programme is highly subsidised by our funders - most especially the Arts Council. All events (except workshops) are free, but if you are able to support our work by making a donation at checkout we would be really grateful.