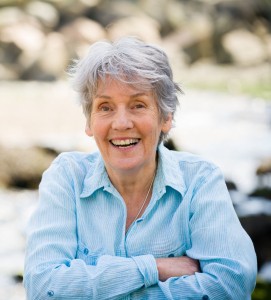 Taking place in the Otho Peter Room in Launceston Town Hall, this workshop of visual prompts is designed to add colour and authenticity to your writing. Unusual materials and surfaces will be provided to stimulate the visual senses, shifting the focus away from the purely cerebral. We'll also find ways of bringing the great outdoors into the workshop space - the sky, the earth, the weather – allowing nature's energy to enter your body and be reflected in a short poetic form that I think might well lead to a surge in your creative output for some time to come.
INNER LANDSCAPE WORKSHOPS: 
This workshop is part of the two complementary writing workshops running at the Causley Festival that aim to inspire your creativity. Suitable for anyone beginning to develop a writing practice as well as those who write regularly. Spaces are limited to ensure a friendly, relaxing environment and will be led by two writers whose work embraces poetry, memoir, fiction, journalism and the visual arts. You can attend either or both workshops.
The other workshop as part of 'Inner Landscapes' will be with Cathy Galvin on Sunday 31st July at 10:30-13:00. Sunday 31st July at 14:00-16:30
Tickets: £15

This year's festival programme is highly subsidised by our funders - most especially the Arts Council. If you feel able to make a further donation to support our work we would be really grateful.