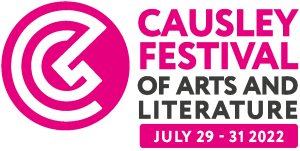 Calling all digital workshop attendees! Showcase the creative work that you have written in our digital festival workshops and join us for an open mic session on Zoom. 
Saturday 30th July at 17:30-18:30
Tickets: Free

This year's 'pay what you can' programme is highly subsidised by our funders - most especially the Arts Council. All events (except workshops) are free, but if you are able to support our work by making a donation at checkout we would be really grateful.