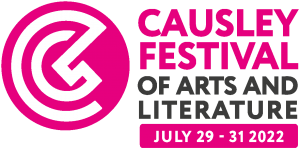 Join English Heritage in the Main Hall in Launceston Town Hall for a fascinating talk about the re-presentation project at Launceston Castle. Including a broad overview of the history of the site, and a more in-depth look at the artefacts found on site excavations, and their inclusion in the newly refurbished exhibition. 
Sunday 31st July at 11:00 am -12:00 pm
Tickets: Pay what you can 
Suggested ticket price (which can be paid as a donation): £5

This year's 'pay what you can' programme is highly subsidised by our funders - most especially the Arts Council. All events (except workshops) are free, but if you are able to support our work by making a donation at checkout we would be really grateful.