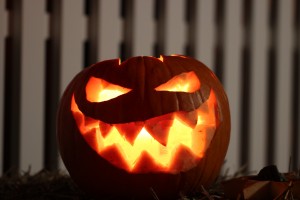 Join us at Launceston Town Hall on the 28th October for a ghostly town walk, tales of witchcraft and folklore, ghostly music and poems! 
Our Halloween evening will feature folksinger Jim Causley, Paranormal Investigator Karin Beasant and the Jamaica Inn Paranormal team, Simon Costin from Dockacre House and the Museum of Witchcraft and Magic in Boscastle, and Folklore expert Mark Norman. 
The ghostly town walk will begin at 6pm at the town hall and will last approximately 90 minutes. Then at 8pm, there will be performances of Charles Causley's ghostly poems set to music by Jim Causley, a talk from Simon Costin about witchcraft and his work at Dockacre House and discussion from the folklore society's Mark Norman. Refreshments will be available at Launceston Town Hall bar.
Tickets: 
*we are now sold out of our joint tickets for £7.50 and tickets for our ghostly town walk. We have a few tickets remaining for entry to our evening of talks, readings and music. 
Evening of talks, readings and music - £5