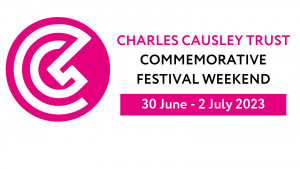 Taking Charles Causley, his work and Launceston as a sparking point, professional artist Jill Swarbrick-Banks will guide and encourage you to explore and express your creative thoughts on paper in this unique two-hour workshop. There will also be free interpretation and exploration in media brought in by participants. 
Sunday 2nd July 
10:30 am - 12
Southgate Arch, Launceston 
Any donations that you can make to the Causley Trust would be greatly appreciated. Thank you for your support.