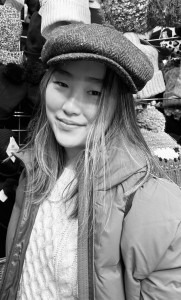 Join our International Poetry Competition winner Vera Yuen for a creative writing workshop. In this session, we will delve into the theme of inheritance and belonging, tangible or intangible, through free-writing and discussion. Bring Grandpa's antique coin collection, Grandma's recipes and Dad's quirky sense of humor to the table. People of all writing levels are welcome. 
Please bring a notebook and pens with you. Saturday 1st July
10:00-11:00 am 
Country Chic, Launceston 
Ticket: £10 
Any donations that you can make to the Causley Trust would be greatly appreciated. Thank you for your support.