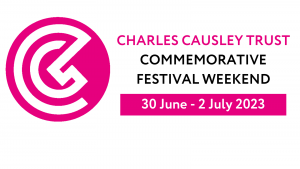 Join us to round off the second day of the Causley Trust Commemorative Festival weekend, for an evening of poetry at Buddhas Kitchen & Lounge. Enjoy delicious vegan curry and a non-alcoholic drink, hear established writers read some of Charles Causley's poetry and their own work, and bring your own poems to read as part of our open mic. 
Saturday 1st July 
7pm - 9pm 
Buddhas Kitchen, Launceston
Ticket: £10
Any donations that you can make to the Causley Trust would be greatly appreciated. Thank you for your support.