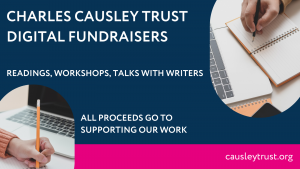 Join us from 7-8pm on Wednesday 8th November for a one-hour workshop on Writing a Mystery Novel, led by 'writer, and encourager of writers', Greg Mosse. Starting from a dramatic location at a dynamic moment in time, together we will spend 60 minutes plotting an (as yet) unwritten whodunnit.
 
Wednesday 8th November
7-8 pm
Ticket: £10 

This event is a fundraiser for the Causley Trust. We greatly appreciate any support you can give.