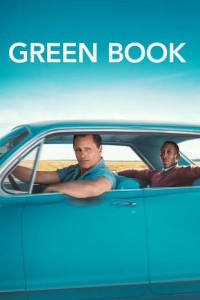 Date:
Friday 19th July 2019
Time:
7.45pm (doors open 7.00pm)
Tickets:
£7.00
Duration:
130 mins
Rating:
12A
Genre:
Biography/Comedy/Drama
Director:
Peter Farrelly
Cast includes:
Viggo Mortensen, Mahershala Ali
When Tony Lip (Viggo Mortensen), a bouncer from an Italian-American neighbourhood in the Bronx, is hired to drive Dr Don Shirley (Mahershala Ali), a world-class Black pianist, on a concert tour from Manhattan to the Deep South, they must rely on "The Green Book" to guide them to the few establishments that were then safe for African-Americans.
Confronted with racism, danger as well as unexpected humanity and humour—they are forced to set aside differences to survive and thrive on the journey of a lifetime.
Winner of 3 Oscars – Best Motion Picture, Best Supporting Actor (Ali) and Best Screenplay.
"Mortensen turns in a charming, nuanced and comedically gifted performance that feels like his most accomplished yet. Ali is even finer, playing an isolated, angry and often inebriated character unable to fully identity with, nor find acceptance within, either white or black communities. A man of few words and well-concealed emotions, the discreet way that he conveys Don's heartache is, at points, terrifically moving."
- Radio Times
"A fabulous periodic soundtrack featuring jazz, crooners and artists of the time is combined with the classical compositions played so elegantly by Dr Shirley, creating a wonderful auditory experience throughout and ultimately making Green Book a lovely story of companionship in a period of eye-opening, immense hardship." -
The Upcoming