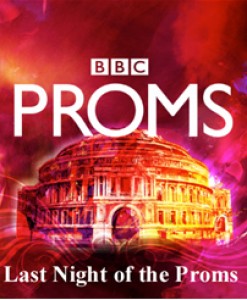 Date:
Saturday 14th September 2019
Time
: 7:30pm. Doors open 6:30pm
Duration
: 195 mins approx.
Tickets
: £10.00
BBC Symphony ChorusBBC Symphony Orchestra
The Last Night of the Proms, at the Royal Albert Hall in London, is one of the most popular classical music concerts in the world. It is watched and listened to by an audience of many millions around the globe.
The Cross Barn brings you this event – LIVE – Barn style. The Great Hall is decorated with flags in traditional style and the mood is enhanced with candlelit tables.
Ticket holders are welcome to bring cold picnic-style snacks to eat before the performance, or during the interval, but please do not bring alcohol or strong smelling food!
Wine and ice creams will be on sale in the Barn. Coffee and tea are provided.