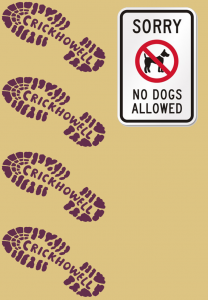 Date: Saturday 7th March
Meeting Point: Car Park, Penwyllt, by Caving Club
Grid Ref: SN 856155
Time: 9.30am to 6pm
Distance: 15.5 miles
Ascent: 2500ft
Leader: Jason Winney
Price: £8.50

A route within a wild setting in a very quiet corner of the Brecon Beacons National Park, the route explores some of the newly discovered Bronze Age Stone Alignments of Penwyllt which are of huge importance to help how we understand the ancient civilisations in Britain, who were able to plan important tasks by using lunar, solar and stellar events. Also a previously unknown Bronze Age Henge, an ancient preaching site all finished off with a traverse of Cribarth – the sleeping Giant.

Read our Terms & Conditions

Directions to start
Allow at least an hour from CRiC. Take the A40 towards Brecon. At the roundabout just outside Brecon, keep on the A40 (Brecon bypass) to the next roundabout at the end of the dual carriageway. Keep straight on, on the A40 to Sennybridge. As you enter Sennybridge turn left on the A4067, signposted Swansea. Keep on this road for 10 miles to the entrance to the showcaves at Craig y Nos. Stay on the A4067 and after approximately 1 mile take a left turn on a minor road, signposted Penwyllt 1 mile. Keep straight on up the hill. Park in the area just after a sign saying, "Beware Working Quarry". To obtain directions from another location, click on the map below, then click on Directions and add your starting location.