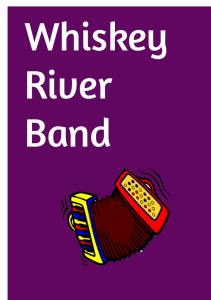 Date: Saturday 14th March
Place: Clarence Hall, Crickhowell
Time: 7.30pm to 10.30pm
Tickets: £10.00
The Whiskey River Band may hail from the Welsh Borders but they play Americana - Cajun, Zydeco, Good Country and Low Down Dirty Blues with a dangerous edge. They call themselves "The UK's Zydecajun Band" and they are guaranteed to get your feet tapping as they get the joint rocking with many old favourites as well as lesser known ones. Just the tonic you need after a week of slogging over the mountains - sit back, have a drink and enjoy yourselves!
Fully licensed bar.
Book
Venue Clarence Hall, Crickhowell
Clarence Hall, Crickhowell NP8 1BN
x
x