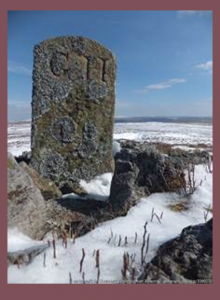 Date: Wednesday 11th March
Venue: Bear Hotel, Crickhowell
Time: 7.30pm
Price: £6.50
Speaker: Alan Bowring
Alan Bowring, the Geopark Officer with the Brecon Beacons National Park Authority, will explore facets of the history and prehistory of the National Park through some of its 'longer-lived' characters – the individual rocks which decorate the landscape. From erratics to tumbled boulders, standing stones to boundary markers - enduring in our landscape for long years, they wrap themselves in moss, mist and myth to varying degrees. Meet some 'old friends' and prepare to come across new ones in this illustrated talk.