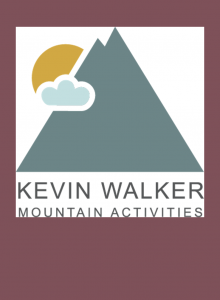 Date: Friday 13th March
Venue: Bear Hotel, Crickhowell
Time: 7.30pm
Price: £6.50


Sponsored By: Kevin Walker Mountain Activities (mountain-activities.com)
For most people, wandering through the beautiful landscape of the Brecon Beacons is pleasure enough, but sooner or later you may begin to wonder about that little bird or flower that you keep on seeing. The problem with most nature guides is that many of the animals, insects, rocks or plants in them are rarities, and are therefore probably not the one you have just seen. This guide is different... it brings the landscape to life by concentrating on the things you are most likely to see, and highlights any folklore, herblore or legend associated with each species.
During this profusely illustrated audio-visual show, local author and mountain leader, Kevin Walker, will take you on a journey of discovery through the Nature of the Brecon Beacons. His aim is to get you to look at things… not just glance or simply admire the big picture, but to stop and examine the smaller things; to appreciate the exquisite detail of the nature that surrounds us.
Signed copies of Kevin's book will be available after the show, so please bring some cash!