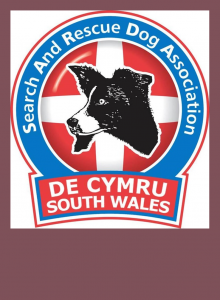 Date: Saturday 7th March
Venue: Bowls Pavilion, Crickhowell
Times: 7.30pm to 9.30pm
Speaker: Phillipa Lewis + SARDA dogs!
Price: £6.50


Sponsored by: sardawales.org.uk
Our nominated charity this year is SARDA - the Search and Rescue Dogs Association - the South Wales branch will be here with some of their dogs, to tell you about their work and how they go about training their teams and examples of some of the rescues with which they have been involved. They work very closely with the local Mountain Rescue teams, but are increasingly brought in to assist the Police in searching for vulnerable and missing people in both urban and rural environments.They may even to be called in on major incidents outside the immediate area. All the funds to support this essential service are raised by contributions and everyone involved in SARDA is an unpaid volunteer. This promises to be a fascinating insight into these unsung heroes of the rescue community.
Licensed bar available.
Directions to venue
The Bowls Pavilion (Crickhowell Sports Association) is located next to the cricket ground, a few hundred yards from CRiC on the right hand side of the road as you leave Crickhowell in the Abergavenny direction. Parking is available on site.