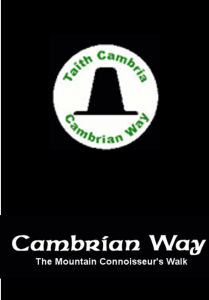 Date: Sunday 8th March
Venue: The Bear Hotel, Crickhowell
Time: 7.30pm to 9.30pm
Speaker: Will Renwick- President of Ramblers Cymru
Price: £6.50
The Cambrian Way is a long distance trail from Conwy in the north of Wales to Cardiff in the south. Whilst it is not a nationally recognised long-distance path, there is now a Cicerone Guide to this most challenging of treks up the spine of Wales. This trek is not for the faint hearted! It has been divided into 21 day sections which have a total length of 283 miles with nearly 36,000ft of ascent. Planning of the route has been ongoing since Tony Drake (who died in 2013) started work with a small committee in 1968 and has been subject to much opposition from communities and individuals along the proposed route - a situation which is now rapidly changing as more bodies come on board to support the project.
Will Renwick writes for magazines including The Great Outdoors, and Outdoors Magic which he currently edits. He is also a Trustee for the Cambrian Way. In 2013, Will stepped out of the front door of his home in the Vale of Glamorgan, walked to the coast, and began a 1034-mile journey around the edge of Wales. Intrigued to discover even more of his home country, he then turned his attention to the other long distance trails in Wales. For 2020, he's currently planning a north to south walk across Wales that will take in every mountain along the way.