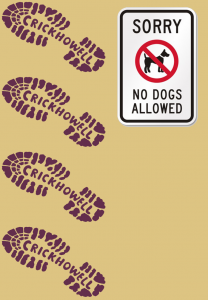 Date: Saturday 6th March
Meeting Point: CRiC
Time:  8am to 6pm
Distance: 4.5 to 22.5 miles
Ascent: 1250ft to 6250ft
Leader: Self guided
Price: £10    £5 under 25


Sponsored by: PelliTec - Blister Prevention Pads
Do you fancy a bit of a challenge for a change?! Then try the TM5. Walk or run up and down Table Mountain from Crickhowell as many times as you can up to 5 times. You will find your own way with checkpoints along the route.
The route starts from CRiC, then you go up Llanbedr Road, along Oakfield Road and up Cwm Cwmbeth. At the sheepfold you follow the stone wall round to Table Mountain. Descend through fields past Wern Farm and down Llanbedr Road to CRiC. Subsequent circuits either way as you choose. There will be checkpoints at the sheepfold, Table Mountain and Wern Farm. Last circuit must start by 4pm.
View route in
ViewRanger
Medals for entrants who complete 3 or more circuits.