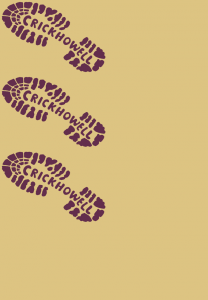 Date: Sunday 16th September
Meeting Point: Gliffaes Hotel SO 170198
Times: 10.30am to 4pm
Distance: 10 miles
​Ascent: 2100ft
Leader: James Suter
​Price: £8.50

Sponsored by Gliffaes Hotel
A bracing climb up Tor y Foel and the famous Gliffaes tea to recover!

 
From the hotel walk along the Usk to Llangynidr, then skirting to the south of Tor y Foel before ascending from the north. Back via the Usk Valley and the canal tow path to sample the famous Gliffaes Tea (£10 on the day). 

Directions to start.
​
From CRiC, take the A40 towards Brecon. After 3 miles turn left signposted to the hotel.