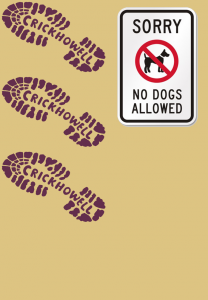 Date: Wednesday 11th March
Meeting Point: CRiC for bus to start
Times: 10.30am to 4.30pm
Distance: 10 miles
Ascent: 2200 ft
Leader: Pam Knowles
Price: £13.50 (includes £5 bus fare)
A linear scenic walk to Crickhowell over the summit of Sugar Loaf. From the outskirts of Abergavenny a steady climb all the way to the top of the Sugar Loaf via the Deri with the reward of 360 degree views when you get there. Then a long descent to the village of Llangenny, returning to Crickhowell via lanes and paths. Nothing too steep for too long on this walk, but you feel you've climbed a mountain!
Read our
Terms & Conditions
Directions to Start
CRiC - the Crickhowell Resource and Information Centre - is situated on the A40 in the centre of Crickhowell. The Post Code is NP8 1BN.There is a public Pay and Display car park immediately behind the CRiC building, which is accessed from Greenhill Way, by the Fire Station. To obtain directions from another location, click on the map below, then click on Directions and add your starting location. At the weekends a voluntary donation allows you to use the School Car Park. Continue along the A40 to the Shell Petrol Station. Turn left and the school is on your right.