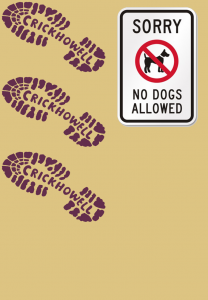 Date: Sunday 8th March
Meeting Point: Tir y Nant
Grid Ref: SO 237237
Times: 10.30am to 4pm
Distance: 9 miles
Ascent: 2000ft
Leader: Graham Thomas
Price: £8.50
A circular walk up the Grwyne Fechan, discovering the secret life of John Macnamara, a colourful 19th century character. We walk up a track and through fields to the picturesque Tal-y-maes bridge then ascend the path to the saddle on the ridge above. We then head south along the ridge to Pen Twyn Glas before descending to Tal Twrynau and the hairpin bend in the road and then to Tir y Nant. Meet the other walkers starting from here today for complimentary tea and Welsh cakes at the end of the walk.
Read our
Terms & Conditions
View route on 
ViewRanger
Directions to Start
From the front of CRiC take A40 towards Abergavenny and turn immediately left after the Fire Station up Greenhill Way. Then right at the mini-roundabout and first left into Great Oak Road. Continue along this road for about 4½ miles. (Do not turn left or right at white cottage.) Soon after a sharp right hand bend you will pass a red telephone box and then come to a no through road sign at a junction. Turn sharply right and immediately left onto forest track and follow signs for Tir y Nant (Brook Cottage on pre-2009 maps). To obtain directions from another location, click on the map below, then click on Directions and add your starting location.