Walk 71 Discover Crickhowell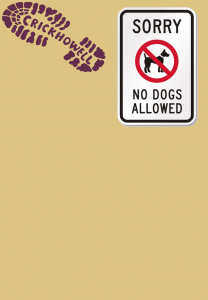 Date: Saturday 16th March
Meeting Point: CRiC
Times: 2pm to 4pm
Distance: 2 miles
Ascent: 150 ft
Leader: Robert Gant
Price: £6.50

A gentle stroll around Crickhowell that focuses on its distinctive townscape. Historical changes in the regional economy are related to the growth of the market town in its physical setting, its characteristic buildings and land use patterns. The role of important landowners in the development of the town and changes in local society are examined and illustrated from historical records.  
 
Directions to Start
CRiC - the Crickhowell Resource and Information Centre - is situated on the A40 in the centre of Crickhowell. The PostCode is NP8 1BN.There is a public Pay and Display car park immediately behind the CRiC building, which is accessed from Greenhill Way, by the Fire Station. At the weekends you can use the School Car Park for no charge. Continue along the A40 to the Shell Petrol Station. Turn left and the school is on your right.
Book
Venue Crickhowell Resource & Information Centre. (CRiC) CWF HQ
Crickhowell Resource & Information Centre. (CRiC) CWF HQ NP8 1BN
Beaufort Street
x
x