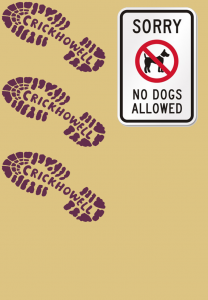 Date: Thursday 12th March
Meeting Point: Trwyn Tal, Capel-y-ffin
NP7 7NPGrid Ref: SO 252322
Times: 10am to 3.30pm
Distance: 6 miles
Ascent: 1300ft
Leader: Sarah Maliphant
Price: £8.50


Sponsored by: www.more-to.org
This beautiful valley, home of monasteries, priories and stillness is the perfect place to relax: big views to still the mind, quiet paths, babbling streams, magnificent mountains that fill your senses. If you live at a fast pace, let these hills help you slow down for a breather. Taken at a steady, relaxing pace we head gently up towards Gospel Pass, then soak up the views on the well managed path to the summit of Twmpa (aka Lord Hereford's Knob).  Descending to the west, we then pick up the source of Nant Bwch and follow that down the picturesque valley to waterfalls, then around the hillside back to the farm. A perfect opportunity to unwind whilst you walk, chat, take space to yourself. Walk time allows for time to sit and gaze - weather permitting! Tea and home baked cake provided afterwards.
NB If using google maps or sat nav, please input Trwyn-Tal
and
the postcode NP7 7NP.
Directions to Start
Allow 1 hour from CRiC. From the front of CRiC take A40 towards Abergavenny and turn immediately left after the Fire Station up Greenhill Way. Then right at mini-roundabout. Follow the road for 3½ miles until, on a right bend, you come to a sign for Llanthony along a very narrow lane. Turn left here (effectively straight on!) and continue, following the signs. At first T junction turn right and at "major" intersection (five ways) take third exit (signposted Cwmyoy, Llanthony etc). At next T junction turn left and follow road for 5 miles to turning, right, signposted to Llanthony Priory. Go past the turning into the Priory and continue up the valley for another 4 miles, keeping left just after the Half Moon pub, to Capel-y-ffin. Again keep straight on past the small chapel and the turning into Trwyn Tal is about half a mile ahead on your left.