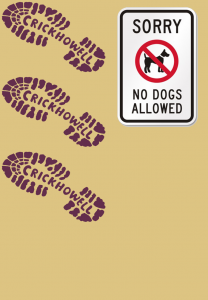 Date: Saturday 14th March
Meeting Point: CRiCTimes: 9.30am to 4.30pmDistance: 11 milesAscent: 2100ftLeader: Martyn JonesPrice: £8.50
A fairly strenuous but rewarding circuit of Sugar Loaf from Crickhowell. We leave CRiC and walk down the river to the army camp and ascend Rheld wood. Descending to Millbrook Bridge we walk past Hall Farm and steeply up the road, then steadily up to the top of Sugar Loaf with panoramic views. From the top we descend the western ridge and drop down to the delightful Grwyne Fawr which we follow to Llangenny. After a pause for refreshment at the Dragon Inn we ascend the short steep hill and return to Crickhowell along a quiet road and across fields.
View route on
ViewRanger
Read our
Terms & Conditions
Directions to Start
CRiC - the Crickhowell Resource and Information Centre - is situated on the A40 in the centre of Crickhowell. The PostCode is NP8 1BN.There is a public Pay and Display car park immediately behind the CRiC building, which is accessed from Greenhill Way, by the Fire Station.
To obtain directions from another location, click on the map below, then click on Directions and add your starting location.
At the weekends a voluntary donation allows you to use the School Car Park. Continue along the A40 to the Shell Petrol Station. Turn left and the school is on your right.