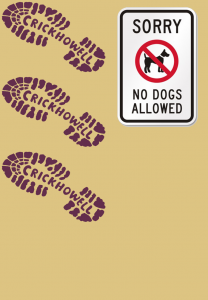 Date: Thursday 12th MarchMeeting Point: CRiCTimes: 10am to 4pmDistance: 8 milesAscent: 1400ftLeader: Rob SunderlandPrice: £8.50
A circular walk taking in Crickhowell Castle, Table Mountain, Llanbedr, the Grwyne rivers and Llangenny. A walk full of historical interest. Find out who drowned in Butler's Pool, why an Austrian psychiatrist slept near the Dragon's Head and what happened to Lady Sybil's forearms.
Read our
Terms & Conditions
Directions to Start
CRiC - the Crickhowell Resource and Information Centre - is situated on the A40 in the centre of Crickhowell. The PostCode is NP8 1BN.There is a public Pay and Display car park immediately behind the CRiC building, which is accessed from Greenhill Way, by the Fire Station. At the weekends a voluntary donation allows you to use the School Car Park. Continue along the A40 to the Shell Petrol Station. Turn left and the school is on your right. 
To obtain directions from another location, click on the map below, then click on Directions and add your starting location.