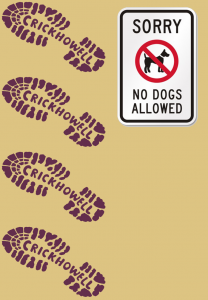 Date: Saturday 7th March
Meeting Point: Henderson Hall, TalybontLD3 7YQ, for bus to start
Grid Reference: SO 114227 
Times: 9.30am to 5pm
Distance: 11 miles
Ascent: 3100ft
Leader: Pete Childs
Price: £13.50 (incl £5 bus fare)
The Big Four Beacons Tops, plus a Diving Board, all in a classic linear walk. Meet at Talybont for a bus to the start at Pont ar Daf. Then up the tourist path to the windy gap at Bwlch Duwynt for a short climb to Corn Du, followed by a hop to Pen y Fan before dropping down Craig Cwm Sere and up the steep path to Cribyn. Then down to the Roman Road and the last climb to Fan y Big, followed by the magnificent Craig Cwmoergwm horseshoe. Then over Waun Rydd and steadily down to the Talybont reservoir via Carn Pica, we follow the Taff Trail into Talybont for well-earned refreshments.
Read our
Terms & Conditions
View route on ViewRanger
Directions to Start
Allow 30 minutes from CRiC. From CRiC take the A40 towards Brecon. After 8 miles turn left to Talybont and right at T junction into village. Past village stores on your right turn right to Henderson Hall (and Recycling Site!). To obtain directions from another location, click on the map below, then click on Directions and add your starting location.