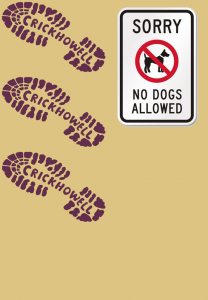 Date: Saturday 7th March
Meeting Point: Crown at Pantygelli, NP7 7HR
Grid Ref: SO 302179
Times: 10am to 3pm
Distance: 7 miles
Ascent: 1450ft
Leader: Martyn Jones
Price: £8.50
A circular walk from Pantygelli with the option of lunch at The Crown Inn. We ascend the Deri and walk under the shadow of Sugar Loaf before dropping down to Forest Coal Pit. A quiet road takes us past the chapel before we climb up Bryn Arw. This is a fine ridge, seldom visited, with fine views of Skirrid and across to Herefordshire. At the end of the ridge we descend steeply to Cwm Brynarw then follow field paths back to Pantygelli.
Read our
Terms & Conditions
Directions to start
From CriC take the A40 to Abergavenny (6 miles). At the first roundabout, go straight on towards the Town Centre for 0.3 mile. Swing left at the War Memorial and then immediately turn left into Pen y Pound. At the traffic light, go straight on and follow the Old Hereford Road for 2 miles. The Crown is on the left, the car park is at the rear of the pub. To obtain directions from another location, click on the map below, then click on Directions and add your starting location.